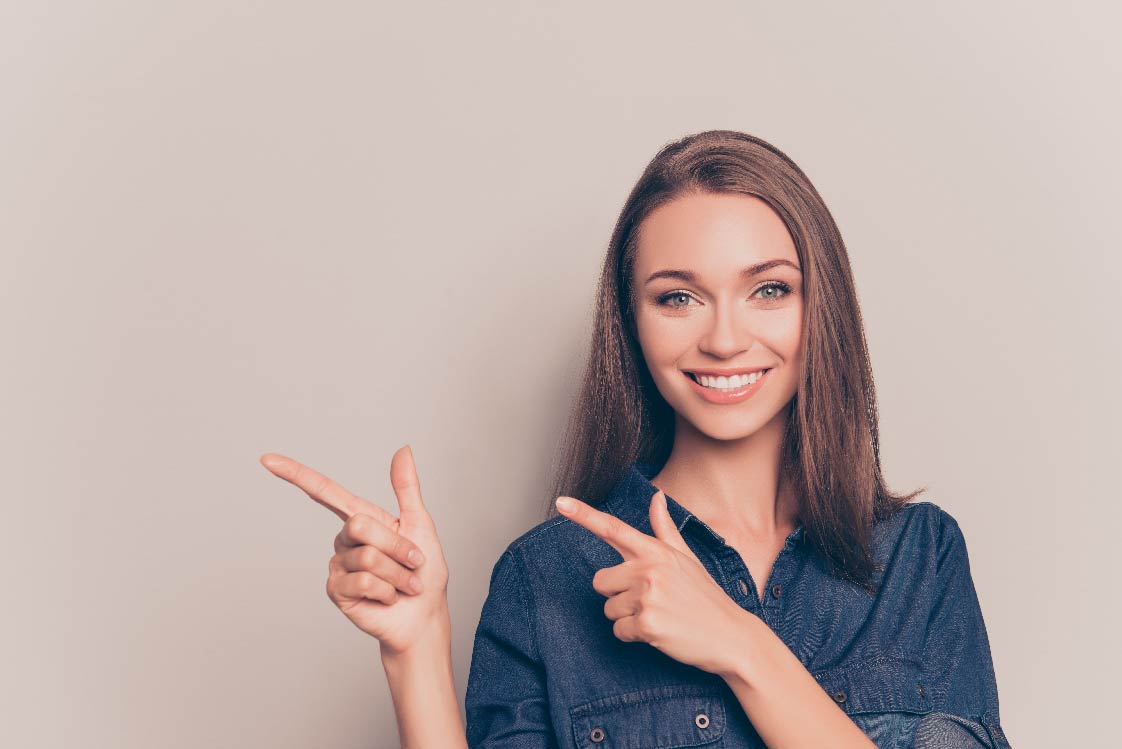 Welcome to
Ladbroke Grove Dental Care
We have been maintaining and improving smiles for nearly 25 years with a comforting combination of expertise, experience and exceptional standards. This high-quality dental care is delivered in welcoming surroundings by an experienced, approachable team who are dedicated to ensuring your time with us is as relaxing as possible. We strongly promote 'teeth for life', prioritising prevention and encouraging you to take care of your oral health to minimise the need for more complicated treatment.
We believe it is crucial to our success to promote staff to serve as examples of success for others to follow.
We are CQC compliant and have been established for over 30 years. All of our dentists have been trained at the practice and are continually developing their professional skills by attending various postgraduate courses.
A number of our dentists are involved in teaching with the London/East of England Deanery, and some have even been tutors at various dental hospitals. We are proud of and committed to education, bringing the latest techniques to our practice and providing the highest standard of care for our patients.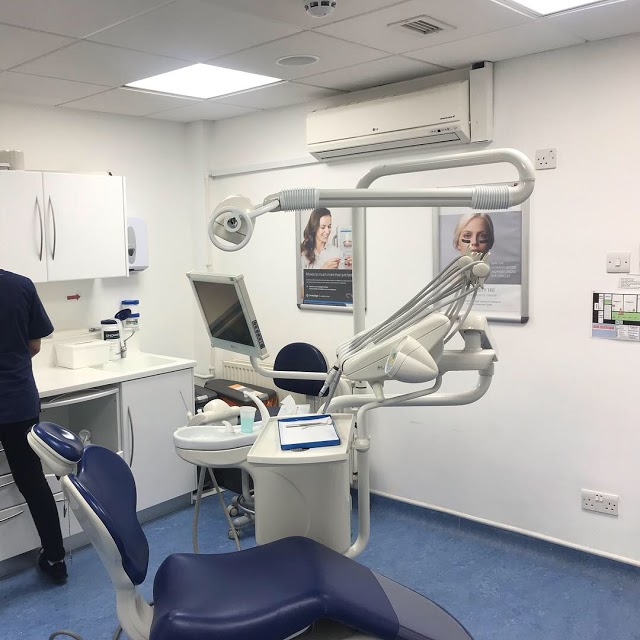 We aim to deliver the highest standards of dentistry in a warm, friendly setting to help our patients attain optimum oral health. Our core practice beliefs help us achieve this.
These are:
To prevent problems from worsening and avoid more complex treatment

To help maintain healthy teeth for life

To offer a comprehensive range of the latest treatments using the highest quality equipment and products

To ensure any treatment is comfortable and pain-free

To maximise smiles and boost confidence

To provide high quality specialist services at affordable prices

To ensure easy access to our exceptional dental care

To create a welcoming environment

To invest continually in staff training to ensure consistent quality of care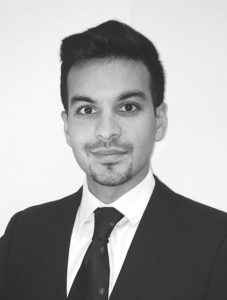 Dr Amish Raichura
Implant and Cosmetic Dentist, BDS Honours (Lond), Diploma in Implant Dentistry RCS (Ed), Pg Cert (Aesthetic and Restorative Dentistry), Pg Cert (Dental Education).
Amish studied dentistry at Guys King's and St Thomas' Hospital. He graduated with a distinction and honours in 2008. In his time there, he received certificates of excellence in Conservative Dentistry and Dental Radiography.
He has successfully acquired the Diploma of Membership of the Joint Dental Faculties from the Royal College of Surgeons (England), which is a testament to his commitment to continual education. From an early stage in his career, he developed an interest in dental implants. He was taught and mentored by some of the most prestigious implantologists in the world. He has been placing dental implants since 2011 and formalised his training by acquiring the coveted Diploma in Implant Dentistry from the Royal College of Surgeons (Edinburgh).
He now lectures for the BioHorizons Implant Company in the UK, and mentors dentists who are starting to perform implant treatments. He has also been interviewed regarding his success in implant dentistry for an article that was published in Dentistry magazine.
Amish has a keen interest in cosmetic dentistry and has completed an Advanced Certificate in Aesthetic and Restorative Dentistry. This has enabled him to deliver fantastic results to his patients for both general and implant treatments. He combined his passion for dentistry with his devotion to teaching by becoming a trainer for newly qualified dentists as they embarked upon their profession. He held this post with Health Education England until 2017. To assist him with his teaching, he has also completed a Postgraduate Certificate in Dental Education. In 2017, Amish was recognized for his achievements as one of the finalists for the award for Best Young Dentist in London.
Amish is a friendly and caring dentist who always puts his patients first. He receives excellent feedback from patients and is committed to the highest standards in the treatments he provides. When he's not busy being a dentist, Amish is often at the gym, loves to travel and enjoys spending time with his wife and daughter.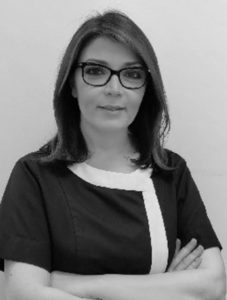 Dr Sepeideh Ghadyani
Cosmetic Dentist
Pg Cert (Dominic Hassall Training Institute)
Sepeideh is one of the cosmetic dentists at Ladbroke Grove Dental Care. She prides herself on her absolute commitment to excellence in dental health care. Through continuing education and state of the art- equipment, she is able to offer you the high level of care you're looking for.
Sepeideh provides creative, pain free and result driven dentistry. She qualified from The University of Debrecen in 2008. She has since established herself as skilful General Dental Practitioner. Her special interests are in Cosmetic Dentistry, Smile Makeovers and Orthodontic treatments including Invisalign, Clear and Inman Aligner.
She has completed a one-year advanced certificate in Contemporary Restorative and Aesthetic
Dentistry. This has enabled her to deliver fantastic results for her patients. Your comfort during dental treatment is her sincere concern. She makes your visit a pleasant experience.
Dr Sepeideh's philosophy is Aesthetic success "by design", which provides her patients with beautiful, predictable and long-lasting results.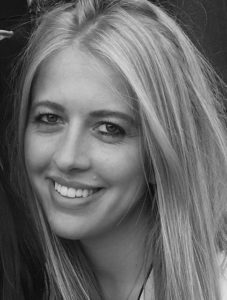 Dr Rebecca Milburn
Dentist
BDS Brist (2016)
Rebecca qualified from Bristol Dental Hospital and is an active member of the BDA. Having worked at Ladbroke Grove Dental Care since 2017, Dr Milburn enjoys all aspects of dentistry with particular interests in aesthetic dentistry and oral surgery.
With effective communication, Rebecca enjoys treating children, as well as managing very anxious patients by putting them at ease during appointments. She has undertaken courses in whitening and Invisalign.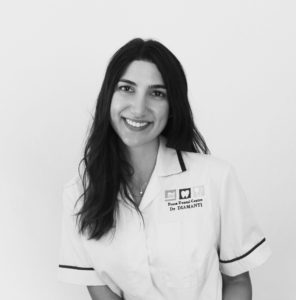 Dr Christina Diamanti
Dentist
BDS Newcastle University 2015
Dr Christina Diamanti qualified from the University of Newcastle in 2015. Christina focused her early career in general practice, followed by undertaking hospital posts in restorative dentistry, oral surgery and maxillofacial surgery at Guy's Hospital and Northwick Park Hospital. During this time, she carried out complex tooth extractions and developed invaluable surgical skills.
Dr Christina has since worked in multiple dental practices in London, providing cosmetic and aesthetic treatments.  She holds a Postgraduate Certificate in Restorative and Aesthetic Dentistry and is certified in Invisalign, Quick Straight Teeth, anti wrinkle treatments and dermal fillers. Dr Christina also holds a specialty dentist hospital post in oral surgery and has completed her Royal College of Surgeons examinations.
Christina is passionate about keeping up to date with the latest advances in dentistry by regularly attending lectures and courses, as well as being an active member of the British Academy of Cosmetic Dentistry. Dr Christina enjoys all aspects of dentistry, but her main interests lie in oral surgery and minimally invasive dentistry using cosmetic tooth alignment, whitening and composite bonding.
Dr Christina believes that it is essential to get to know you, listen and understand your needs, in order to find the best treatments for you. She is an enthusiastic and caring dentist and is committed to making people feel at ease and carrying out dentistry of the highest standard.
Outside of dentistry, she enjoys travelling, spending time with friends and family, reading, long walks, skiing and baking!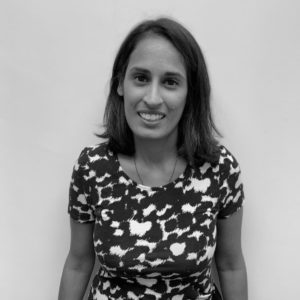 Dr Avina Gandecha
Dentist
BDS Lond (2010)
Avina qualified from King's College London in 2010 and has worked in general dental practice for the last six years. Previously she worked as a Senior House Officer at Ipswich Hospital and then at Queen Elizabeth Hospital in King's Lynn where she gained experience in Oral Surgery and managing severe dental trauma cases.
She has passed her Membership of the Dental Joint Faculty examinations and has achieved the postgraduate Restorative Dental Diploma qualification at Eastman Dental Institute, so she can provide a complex range of treatments for patients such as tooth wear cases. She has also completed the facial aesthetics course and so can provide anti-wrinkle treatment which smooths facial frown lines.
Avina enjoys treating nervous patients and her sympathetic and calming nature means she has been able to help patients overcome their fear of dentistry. She had a fulfilling experience when doing some dental volunteering work in Tanzania where only basic dental equipment was available. In her spare time, Avina enjoys travelling, playing the piano and going to the gym.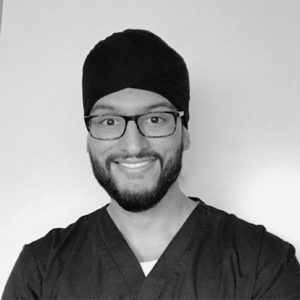 Dr Rashpal Singh Reel
Dentist
BDS Sheffield (2016)
Rashpal qualified from Sheffield University in 2016. Rashpal has since gone on numerous postgraduate courses including further training into aesthetic dentistry via the highly esteemed Eastman dental institute.
He has a special interest in cosmetic and aesthetic dentistry and carries out a wide variety of treatments including smile design, whitening, composite bonding and more. Rashpal also has a keen interest in short term orthodontic treatment, and carries out Invisalign treatment for his patients. He is passionate about improving his patient's oral health as well as their confidence.
As well as his busy working life, Rashpal is passionate about maintaining both mental and physical health. He regularly keeps fit in the gym and enjoys playing tennis badminton with friends. He also has a keen interest in motorsport.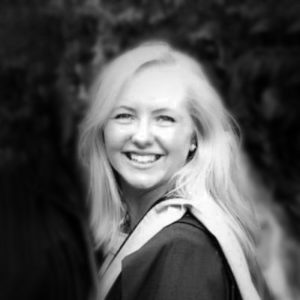 Dr Caitriona Quinlan
Dentist
BDS (2015)
Dr Caitriona Quinlan qualified as a dental surgeon in 2015 from Kings College London. She completed her vocational training in North West London and has undergone a further core training year in Maxillofacial Surgery in Luton and Dunstable Hospital.
Since graduating, Dr Quinlan has gained the Diploma of Membership of the Faculty of Dental Surgery from the Royal College of Surgeons Edinburgh. She has also completed a Fundamental 5 courses in Harley Street allowing her to offer facial aesthetic treatments to her patients.
Currently, she is studying to gain a PG Certificate in Restorative & Aesthetic Dentistry. Further to this, Dr Quinlan has attended a number of lectures and courses to continue her skills and knowledge so she can offer her patients the highest quality of dental care. She can offer a wide range of dental and cosmetic treatments ranging from simple teeth whitening to clear "invisible" braces.
Vytautas Berenis
BSc Hons Registered under s36C of the Dentists Act
Vytautas is a dedicated and passionate dental hygienist. He started with the practice in 2017 with the mission to change the way oral health care is delivered to patients.
Since qualifying, Vytautas has attracted an ever-growing and loyal patient base from the public, press and celebrities alike. This along with his superior and unrivalled service in the heart of London means Vytautas is regarded as one of the most popular and sought-after hygienists in London.
Vytautas always has a smile on his face and patient's oral health is his focal point.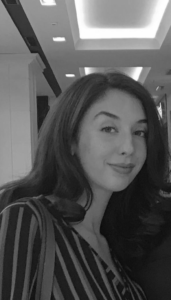 Theranda Kuci
Head Treatment Coordinator
Theranda joined our team at Ladbroke Grove Dental Care as Head Coordinator in February 2020. Having had previous experience as a treatment coordinator in a private practice, Theranda has been active in facilitating a positive and seamless experience for patients and ensuring they leave well informed, prepared and understand their treatment plans.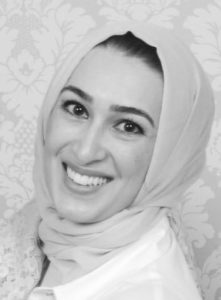 Dr Zainab Hasan
Cosmetic Dentist
BDS Lond 2007
Zainab qualified from the prestigious King's College Dental Institute London in 2007, and thereafter attained Membership to the Faculty of Dental Surgery from the Royal College of Surgeons, Edinburgh in 2010.
Across her 13-year career to date, has accumulated a wealth of experience in all areas of general dentistry and maintains great enthusiasm in providing high standards of quality care tailored to her patients' needs.
Moreover, having treated countless cases, Zainab has developed a particular interest to enhance smiles with Invisalign. If you're looking for an Invisalign Full provider in West London, Zainab will be pleased to offer you guidance about how you could benefit from this remarkable treatment choice to straighten your teeth discreetly.
Above all, she endeavours to maintain healthy, confident, natural smiles for all and prides herself on patient satisfaction.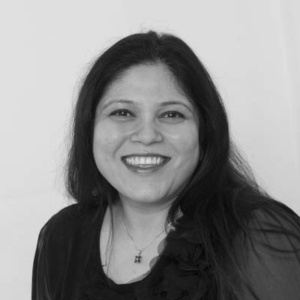 Dr Falguni Mehta
Endodontist Specialist
BDS IQE MJDF PG Cert (Endo)
Falguni Joined the team in 2018 as an Endodontist Specialist. All of our dentists offer endodontic treatments, also known as root canal treatment (or RCT). For more complex cases (such as re-endo/retreatment, perforation or extremely curved roots etc) we refer to Falguni who is our in-house visiting Endodontist.
Falguni works solely on endodontic treatments and has a full MSc in Endodontics from Kings College, London. She focuses on advanced root canal treatments (for when the nerve in the tooth is infected) and she is highly experienced in this field making treatment both quick and effective.
If you are looking for a professional and experienced endodontist treatment then pop in or call us to find out more, and what's more, we also now accept endodontist referrals from other practices! Speak to our Treatment Coordinator for more information. It's easy to book with Falguni- appointments can be made for a consultation directly or via a referral from our dentists or your dentist.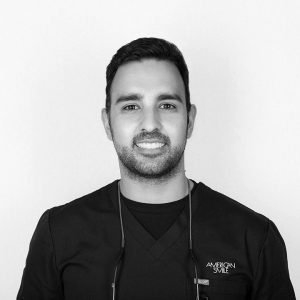 Dr Suraj Vatish
DDS Dip Imp Dent RCS(Ed) implant surgeon with a special interest in Oral Surgery and Periodontics
Dr Suraj qualified with a degree in Dental Surgery from Valencia. Upon completion of his degree, he gained extensive experience in both hospital and clinical practice in implant and oral surgery.
He attended the postgraduate Diploma in Implant Dentistry from the Royal College of Surgeons, and achieved the diploma from the Royal college of Surgeons Edinburgh.To date, he has placed over 5000 implants and has particularly extensive experience in complex all-on-4 implant procedures, full-arch restorations, same day teeth, advanced bone grafting and sinus lifts.
With both working in clinical and hospital practice Dr Suraj has extensive experience in oral surgery. This includes surgical removal of wisdom teeth, emergency care and routine tooth extractions.
Dr Suraj has attended post graduate courses in periodontics and works to promote gum health and prevent gum disease in his patients. He offers non surgical and surgical gum treatments to help treat receding gums.
In addition to his implant procedures, Dr Suraj completed postgraduate training in facial aesthetics. In 2015 he completed his certification in Basic and Advanced Toxin and Fillers. He regularly works with Plasma Rich Growth Factors (both surgical, facial and hair rejuvenation), JUVÉDERM, and Botox. Within cosmetic dentistry, Dr Suraj is certified in Invisalign and is experienced in minimally invasive gum surgery.
Dr Suraj is passionate about keeping up to date with the latest techniques and available technologies in order to provide the most advanced patient care available, you will find him attending many conferences in the US.
Non-English speaking patients will be pleased to know that Dr Suraj is also fluent in Hindi and Spanish.